Installation on Apple computers
Cpdf is codesigned, but your computer's gatekeeper may complain. Here is how to fix it.
Upon running from the command line the first time we see: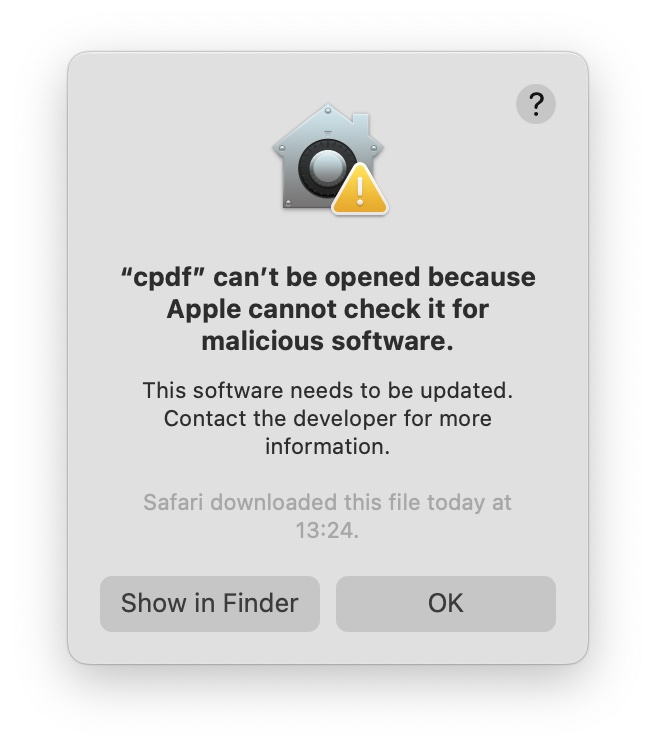 Click Ok, and open System Settings and go to Privacy and Security: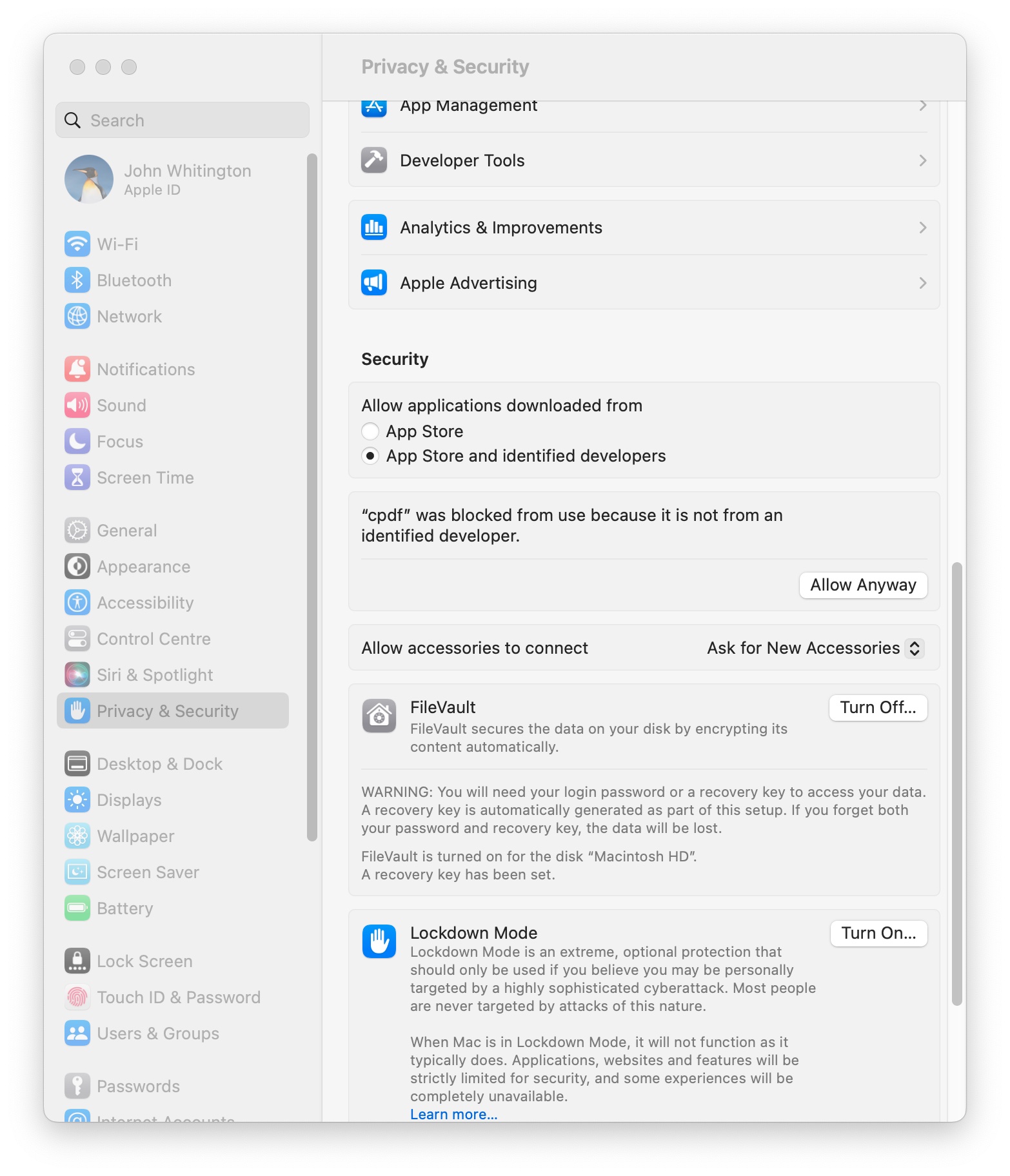 Click Allow Anyway, and run again. Now we see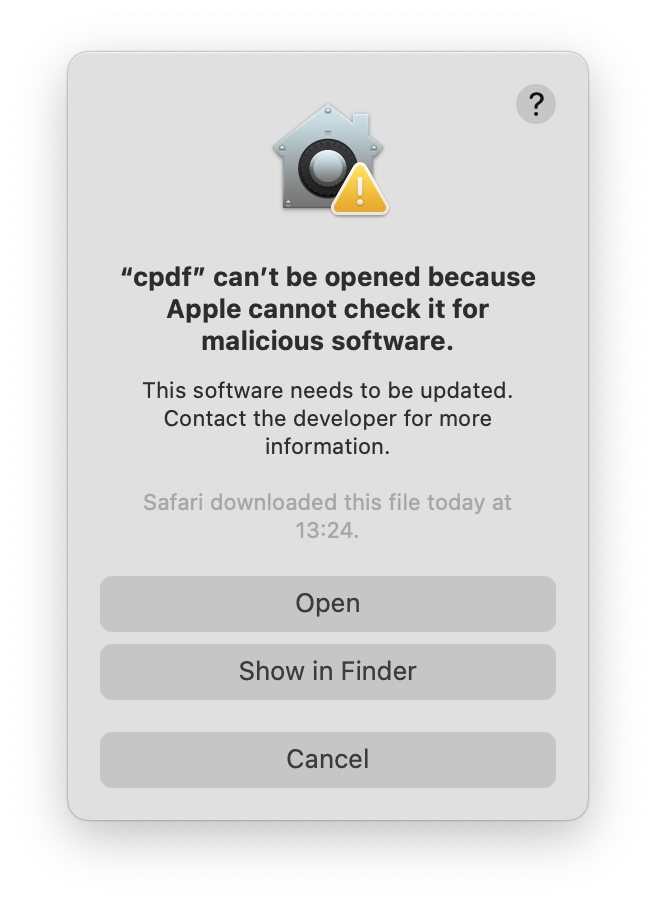 Click Open, and cpdf should now work this and every time.