Coherent PDF Command Line Tools give you a wide range of professional, robust tools to modify PDF files.

All based on our own PDF technology and with a comprehensive 60-page manual.
Quality Split and Merge, keeping bookmarks. Extract pages. Split on Bookmarks.
Linearize (Fast web view)
Encrypt and Decrypt (including AES 128 and AES 256 encryption)
Scale, rotate, crop and flip pages.

NEW

Scale pages to fit
Copy, Remove and Add bookmarks
Stamp logos, watermarks, page numbers and multiline text.

NEW

Transparency
Supports Unicode UTF8 text input and output

NEW

Make PDF-based presentations
Put multiple pages on a single page
Add, remove and manipulate annotations
Read and set document information and metadata
Add and remove file attachments to document or page.
Thicken hairlines, blacken text, make draft documents

NEW

Reconstruct malformed files

NEW

Detect missing fonts, low resolution images
Combine multiple operations in a single command

See some Command Line Usage Examples.

Great job, congratulations! This is exactly what we needed. And great support from your side. It's hard to find these days!

— Veit G., PFERD GmbH

I would be very happy to recommend the Coherent PDF Command Line Tools to anyone considering duplicating our process or creating their own.

— Pete V., Collier County Elections Office
Product Details
Command Line Tools For Windows, Mac OS X, Linux/x86 and Linux/x86-64 (other platforms by request)
Comprehensive 60-page manual
Generous discounts on multiple, server or developer licenses.
Take a free trial, purchase online, or find a reseller. For payment by invoice, please contact us using the form below.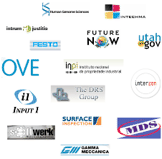 contact@coherentgraphics.co.uk
US: 8345 NW 66TH ST #5134, MIAMI FL 33166
1-877-398-7534 (Toll Free)
UK: 617 Fox Hollies Road, Hall Green, Birmingham, B28 9DR
0800 6125 264 (GMT)
Payments Powered by a Nochex Internet Merchant Account
Privacy Policy
© Coherent Graphics Ltd 2014,
Registered in London No 5971029
PDF and PostScript are trademarks of Adobe Inc. C Sharp, Visual Basic, vb.net and ASP dot net are trademarks of Microsoft